The Common Admission Test (CAT) 2012, first day, came with its share of delays and technical glitches. PaGaLGuY.com spoke to CAT 2012 Convenor Prof SSS Kumar for some straight answers.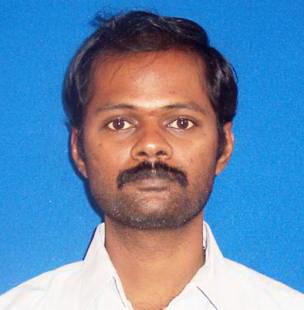 Prof SSS Kumar
Many test centres reported a low turn-out today, even as low as 15-20 candidates?
Yes, that was expected. It was a deliberate attempt to thrown open fewer seats today as compared to other days. Just 60-65% of the seating capacity in all test centres was used up today. This was done to estimate how the centres would fare given the full quorum on the later days of the CAT season. Basically, we wanted to use today to solve any problem we might face later.
Delays were reported in some centres today?
Yes, there were delays in the Faridabad centre. I have yet to find out why it happened but I am going to make certain it does not happen again. I profusely apologise to the candidates who were affected by the delay.
Anything else you want to say to candidates?
Yes, once the exam is over, do not discuss the questions or answers in any public forum. Even though people sign the agreement, they do not realize that blogging about it can also be detrimental. Yes, in personal discussions between friends is fine but not beyond.
What about technical glitches?
None that I know of. Nothing has been reported to me as yet.
People found the exam easy today, similar to previous first day CAT exams?
There were a mixed and contrasting reaction to the papers today. While some found Quant easy, others said it was most difficult while similar reactions were heard for Verbal too. So I guess the same paper meant different things to different people.
Is that any indication of the exam going adaptive from the next year?
The pattern of random questions is an old practice. If there are 20 students in a single class, all will get the same questions but in a totally random order.
The above was what the CAT Convenor Prof SSS Kumar told us. PaGaLGuY also managed to get some more inside information from the CAT 2012 team and from what happened on the first day of CAT 2012.
For one, Faridabad was not the only centre that sported delays. Even Asia Pacific in Delhi and Dwarka sported long queues of candidates waiting not-so-patiently in the sun, for the first slot to get over. Since in some centres the first slot got over an hour later, the second slot candidates were simply kept waiting outside without any intimation of the delay.
At one centre, there was a bit of a scuffle too as some tried to break the line. People were heard arguing with each other for as stupid a reason as 'who goes ahead' in the line, as if the centre doors would close to those standing behind in the queue.
According to some Prometric attendants who were heard discussing the delay in a centre in Mumbai, that fact that candidates come with baggage to the exam, when specifically told not to, is the prime reason for the postponement. Today, this reason seemed apparent especially in test centres which sported 150 plus candidates. First a long wait to get inside the building, then a long queue to deposit the bags and collect the token, then a queue to get into the waiting hall and then again a queue to get the biometric testing done.
However, this is something CAT officials and Prometric need to make provision for since often test centres are far from homes of candidates. In one of the centres in Delhi, there were candidates from Kashmir, while Mumbai centres always have Gujarat-based candidates who take the night train to land in the metropolis for the first slot exam the next day. How do these people come to the exam with nothing but an admit card and ID proof in hand?
Technical glitches and some funny ones also made their mark today. In a centre in Kandivali in Mumbai, test takers who reached the centre at 8.00am for the morning slot were told to come back at 9.30 am by security officials at the gate. When reminded that applicants were asked to come in by 8.30 am, the security official replied:
Arey koi sahib tho aayaa nahin andar. Aap log itna jaldi aakey kya kar rahein hain?
"
PaGaLGuY also learnt that in some centres, there was a delay because the biometric machines worked at a slow pace. In one centre, the candidate, apparently spent quite some time trying to get her finger at the right position for the biometric testing. A centre in Mumbai reported technical glitches. One student could see just half his name on screen while another had an issue with his computer screen. All those affected said they would file a complaint with the CAT 2012 office but when we last checked at 9.00pm, no complaint had arrived.
The second slot report card had not reached the CAT 2012 office till midnight.
And yes, it seems ironic that the CAT team decided to keep fewer seats for the first day. Those who registered on the last day, of the registration period, actually found CAT first day slots the only ones empty!